On the 5th of January, two senate races will be held in the state of Georgia which could lead the Senate to a tie, with the Vice President being the tie-breaker.
Recent polls have been moving towards our view that Democrats chances of flipping the senate have been understated: recent aggregate polls show both elections with the margin of error, with Democrats ahead of both Republican incumbents.  According to Ladbrokers (British betting house, early December), Republicans have an implied probability of holding the Senate of 67% (down from 78% in mid-November). We believe Democrats' chances of flipping the Senate have been increasing and are higher than the one stated above (but still slightly below 50%), in case we do not observe a stronger stimulus than the one currently negotiated (around USD 1trn), which does not seem likely in our view.
At the current situation, we believe the Republican Party would hold both seats despite Joe Biden's victory in the State.
First, republican candidates in aggregate (and Senator David Perdue in particular) did not underperform Trump's result; which we read as a signal that Republican turnout should not be negatively affected with the absence of President's Trump in the ballot.
Second, labour market has been showing improvements, the number of excess deaths moved towards zero in the latest weeks, while the prospects of a vaccine in the near future are high. We believe incumbent candidate would benefit from such environment.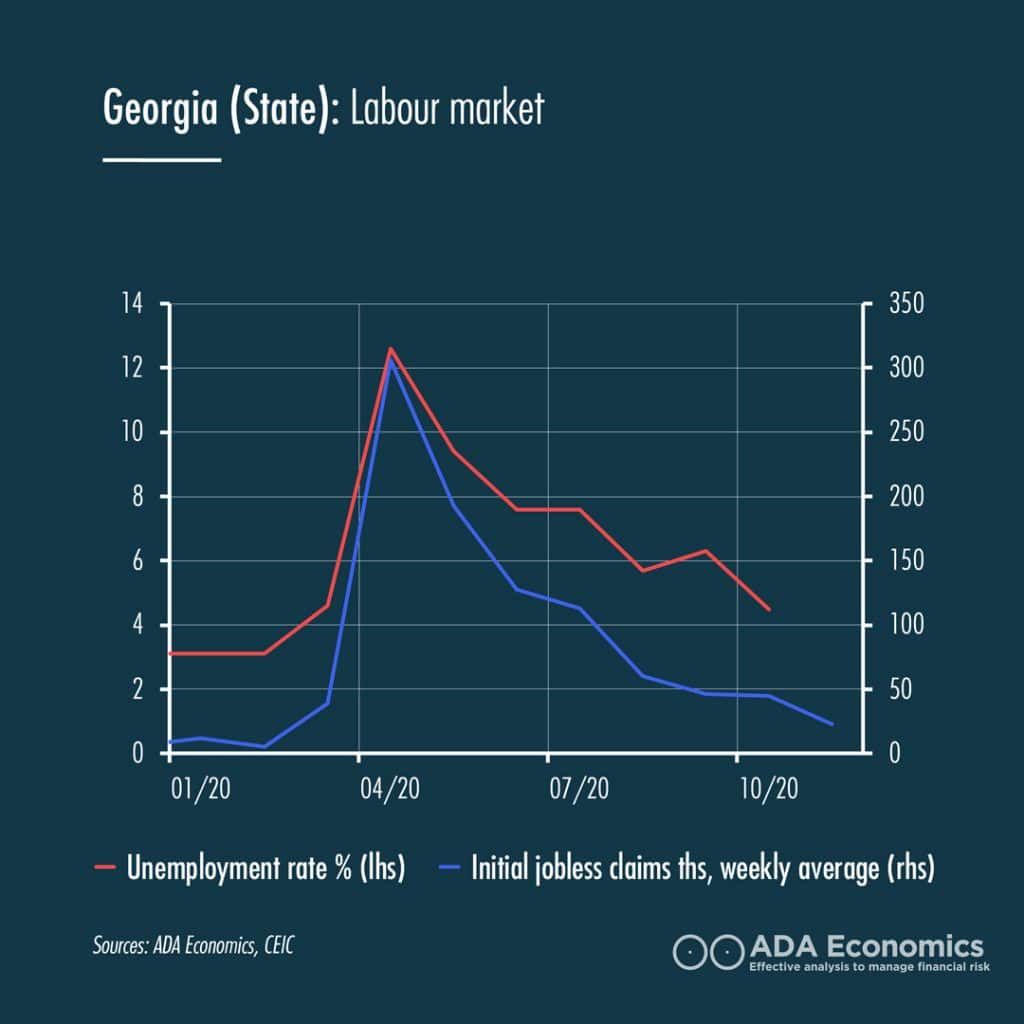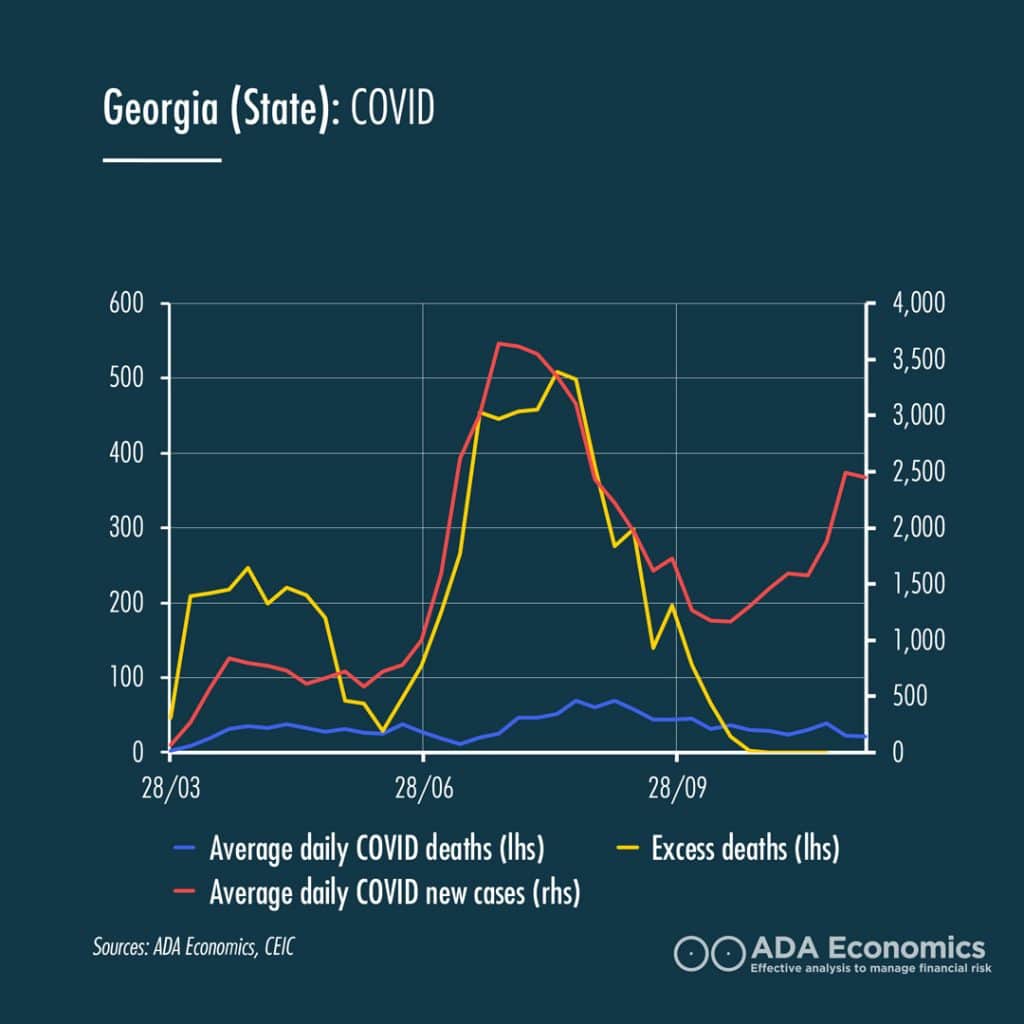 Structurally, demographic data supports the idea that time favours democratic party's candidates: the state of Georgia is characterized by higher adult population growth, mainly in blue counties; combined with a significant voting registration process in the last years (one million new voters since 2016). In the most recent presidential election, Joe Biden won the race by approximately 12.6 thousand votes; in such competitive races, any demographic change can lead to a surprise.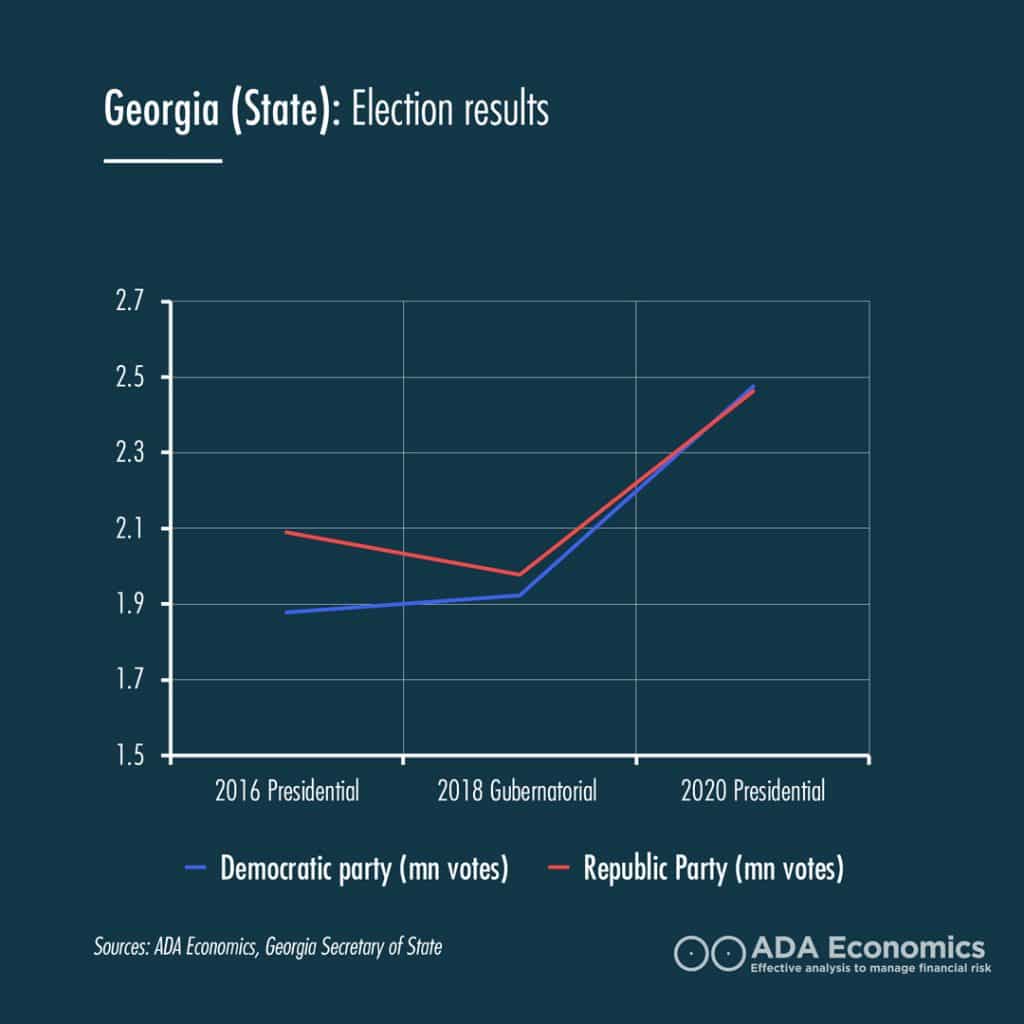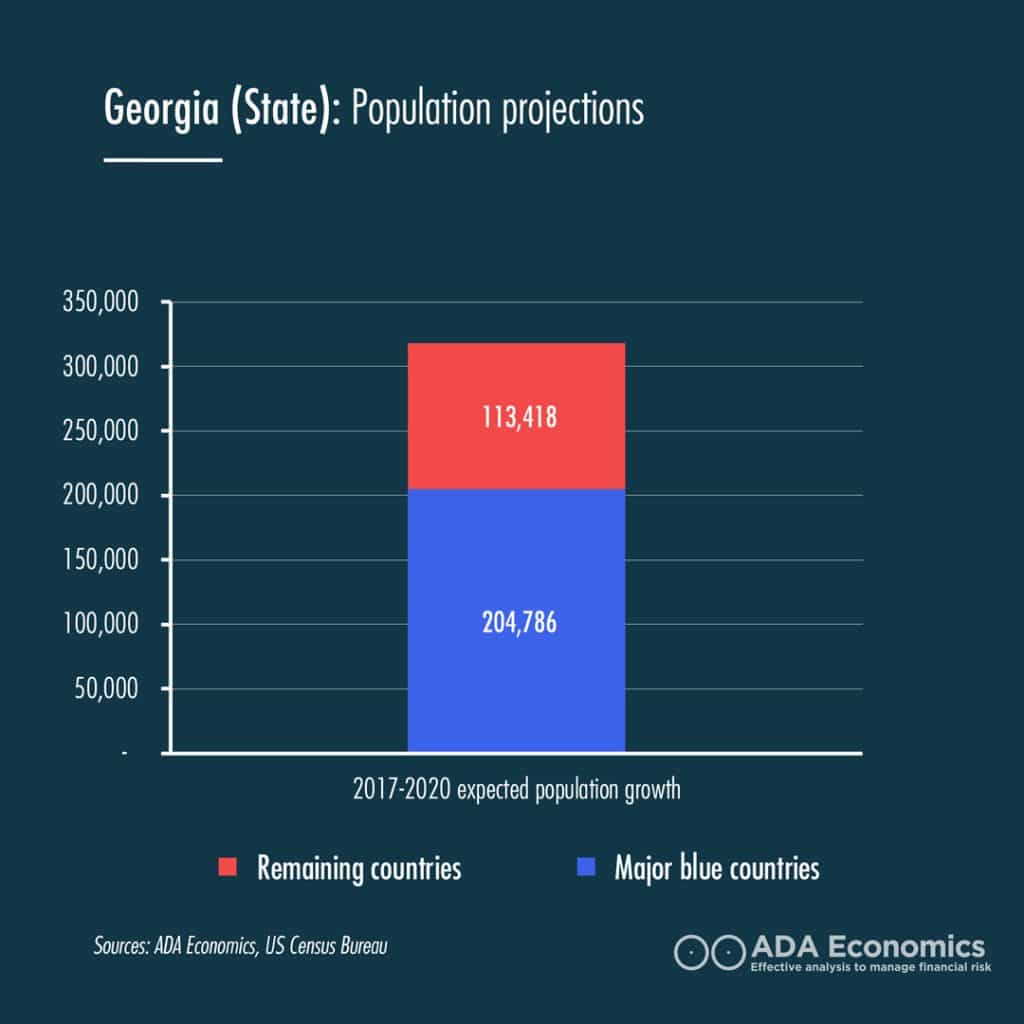 With the number of new COVID rising and high frequency indicators showing a softening of economic activity in the last weeks (below the levels observed during the Presidential election), we believe Democrats have a 35-45% change of flipping both seats. In case both the epidemiologic and economic situation continues deteriorating at the current pace, we project chances to rise to 50%.