ADA Economics is an independent research company with expertise in economic and financial analysis. Our core region of interest is Europe, in a broad geographical sense: from Iceland to Turkey, travelling from the UK to the core Eurozone, and passing by Russia and Kazakhstan.
Our mission is to empower people by giving them competent, effective and courageous economic research. We see economic research as an increasingly critically important tool, necessary for businesses, people and policy makers to keep up with the profound and fast changes in the evolution of economies and the repercussions of this on financial assets and their underlying risk. Our work is as much about assessing today's standpoint as it is about mapping the outlook for the future of countries and sectors; and, thus, ultimately, people.
Keeping up with economic and financial changes is not easy and requires much more than simply reading the financial news. Our role is to put the news into context, provide a statistical perspective on events and draw the consequences for countries, people and asset prices. To be genuinely usable, economic research needs to go beyond qualifying the consequences of a decision or an event, it needs to map the evolution of the consequence over time: short term vs. long term is an essential dimension needed for people to make well-analysed financial decisions.
At the heart of our services lies our expertise in information management: we constantly gather, verify and model information in many formats: economic and financial data; information largely in the form of language (law, institutional norms, culture and press coverage); proprietary surveys on voters' intentions; and assessments of the economy and politics. Data manipulation, by itself, is not enough. We have extensive experience in forecasting across economic and financial indicators across many countries globally. Data, experience and a strong desire to create insights that are actionable across different types of agents in society are the ingredients of our research.
Kindness towards everyone.
Courage. Economic research is a very powerful tool that makes the difference in people's work and lives, but it can only do that when it is speaks the full picture, independently of special interests and conscious of the fact that people's lives are long, so economic analysis must pay attention to the long term as much as it does to the short term.

Diligence.
Our work requires the constant monitoring of many aspects of life and the thorough assessment of conditions in order to be useful and, ultimately, trustworthy.
We are a company where our balance sheet is driven purely by the quality of our research. We do not profit from trading positions, nor do we sell advertising. That being said, our work has implications for investment decisions and certain segments of our research are funded by a flat fee, paid by a range of financial and non-financial entities that are interested in supporting a vibrant public debate about the state of affairs. Nobody pre approves our publications outside of our internal editorial system.

We conduct political research in several of the countries within our core coverage universe. Why do we conduct political research? For a couple of reasons. First, political dynamics are relevant for economic and financial forecasting; although the time lag of many political events is often very long, we would be superficial in our assessment if we left politics out of the picture. Secondly, we see it as a way to bring to the surface what appears to be the needs of society in that particular historical time. We see our role in this case to document and analyse the solutions put forward in the political debate and to provide a map of whether these solutions are likely to succeed (if so when) and what roadblocks will face.
In our work on political assessment, as is the case in our work for our economic assessment, we build relationships with all sorts of political figures, across the spectrum. We are not aligned politically, and we believe it is essential to hear all points of view, all the time. We firmly believe in the importance of economic diplomacy: understanding people's past and current experiences, and expectations about economic and financial prospects, and we see dialogue as critically valuable, even when we do not agree with the solutions provided. That being said, we cherish and support the democratic process.

We strongly protect the privacy of our clients and of our information sources.
We are a UK company and, under the current legislation, macroeconomic research is not considered a regulated activity by the FCA. However, we follow the principles that shape the conduct of approved persons.
Watch ADA Economics Online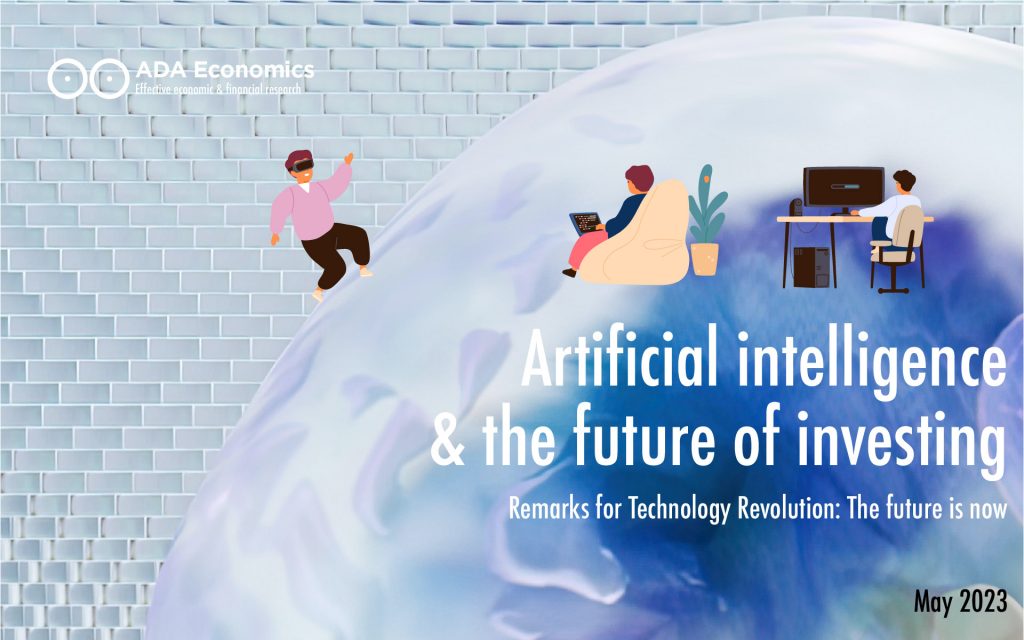 Artificial Intelligence and the future of investing
Remarks for the Technology Revolution: The future is now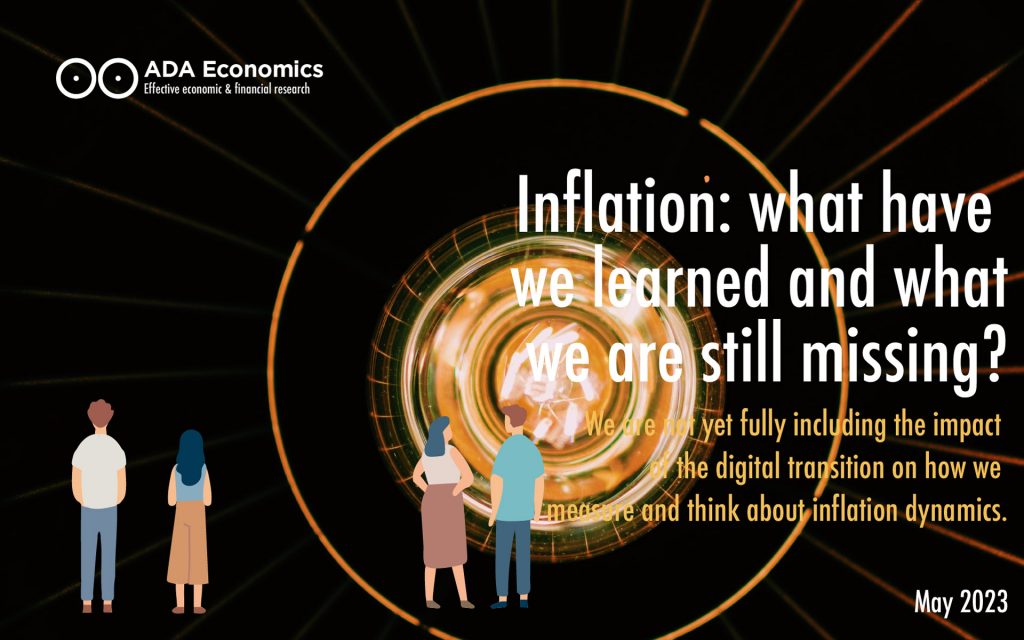 Inflation: what have we learned?
We are not yet fully including the impact of the digital transition..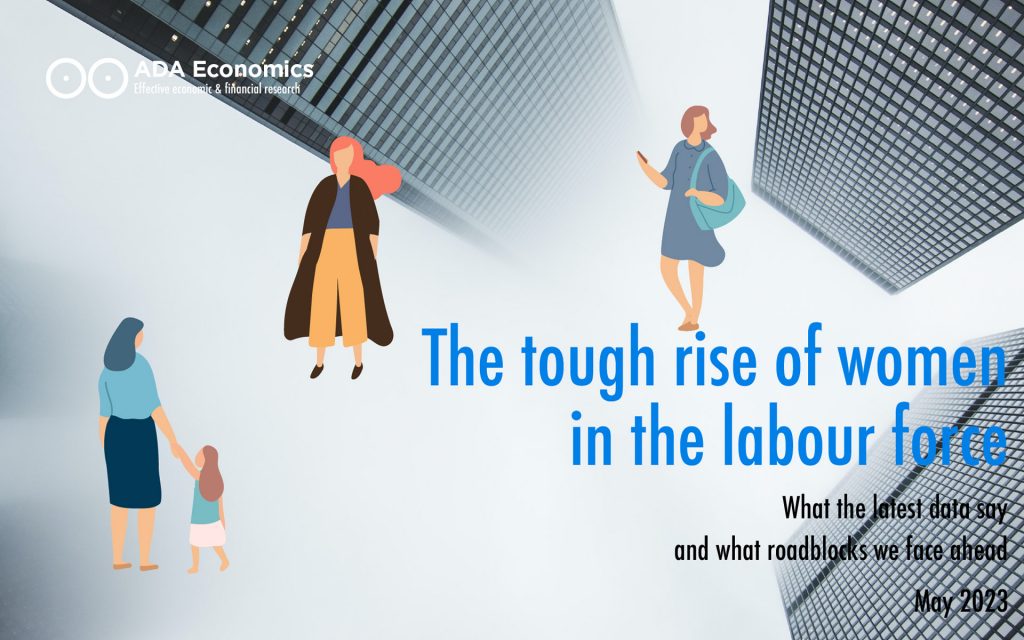 The tough rise of womenin the labour force
What the latest data say and what roadblocks we face ahead